Created with Imagination 
With the knowledge of our team of gardeners and Hamish, our resident Herbologist, the possibilities of flavour combinations is almost endless. 
Grown with Passion
At The Secret Herb Garden, we grow over 600 different verities of herbs without the use of any chemicals at all. 

Harvested with Tenderness 
When our botanicals are ready, they are hand-harvested by one of our incredible gardeners.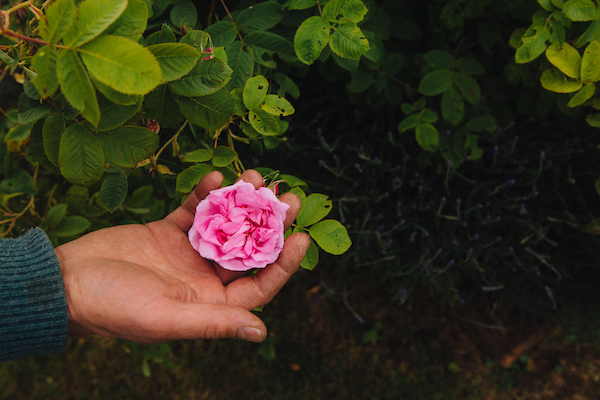 Dried to Perfection 
Once harvested, the botanicals are stripped and placed in our one-of-a-kind drying room, where they are dried to perfection.
Distilled to Purity 
Once dried, the botanicals are then moved into our distillery, ready to be transformed into our all-natural gins. 
In 2012, co-founder Hamish Martin and his wife Liberty bought a derelict 7.5 acre plot of land on the outskirts of Edinburgh, it was there they laid the roots of The Secret Herb Garden. 

The couples dream was to create a green space that allowed people to wander freely and enjoy the subtle magic that nature offers. The Secret Herb Garden has over 600 naturally grown and tended varieties of herbs
As a Herbologist, Hamish spent his time experimenting with the botanicals he so carefully and lovingly nurtured. It was from this exploration into the botanicals that he discovered something that you can't experience by reading books; the true magic of nature. 
With this new found knowledge and his past in the drinks industry, Hamish created a range of 100% natural gins, using the botanicals he had grown in his own sacred space.
It was never Hamish and Liberty's intention to create these gins but once they realised the intense flavour of their Lavender and the beautiful colour of their roses, they were unable to keep this secret to themselves. 
So, in 2017, they released their range of Secret Garden Gins and now continue to create even more natural products using the botanicals grown in their very own Secret Herb Garden.